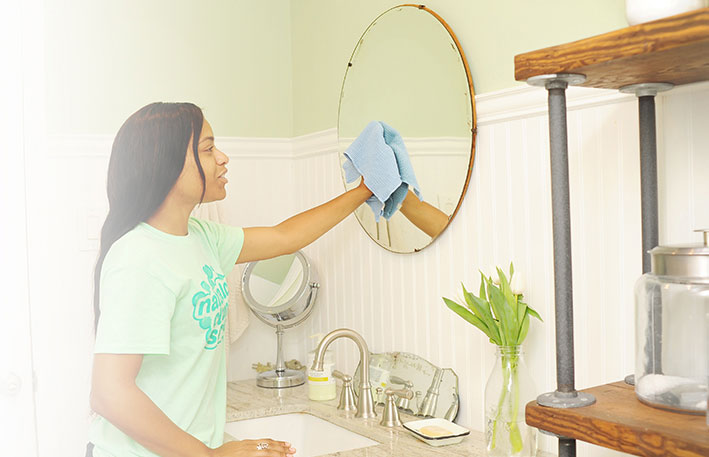 We never leave our clients' satisfaction to chance
Naturalcare Cleaning Service is a locally-operated company, known for our top-to-bottom service, personalized customer care, and high hygiene standards. Using our low-impact cleaning products, you can rest easy knowing our cleaning specialists will keep your home safe and hygienic at all times. Integrity, commitment, and transparency are the cornerstones of our approach. Get in touch with us if you're in need of a single deep cleaning or ongoing home maintenance in Houston and the nearby areas.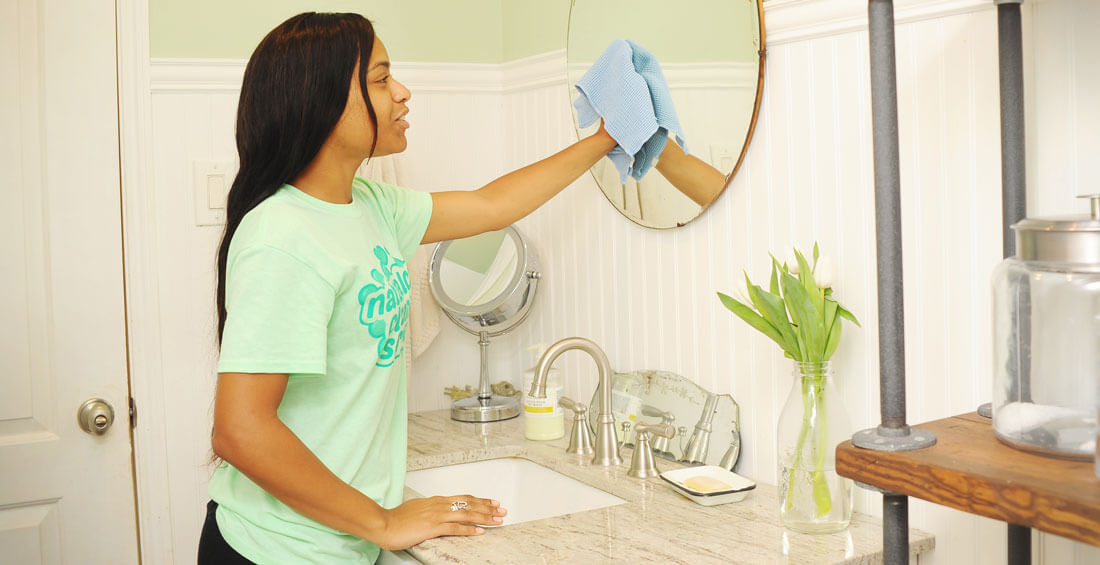 how it works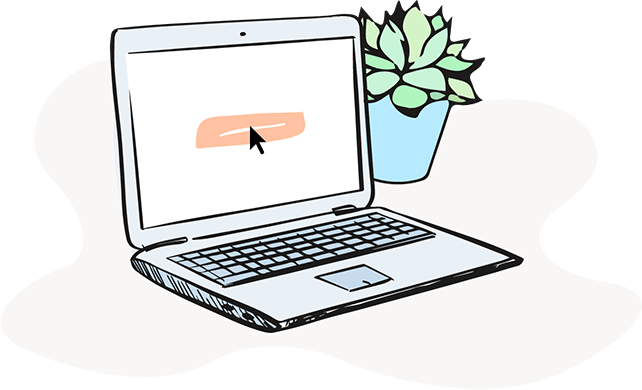 Book Online
Schedule your deep cleaning any time you like via our booking platform.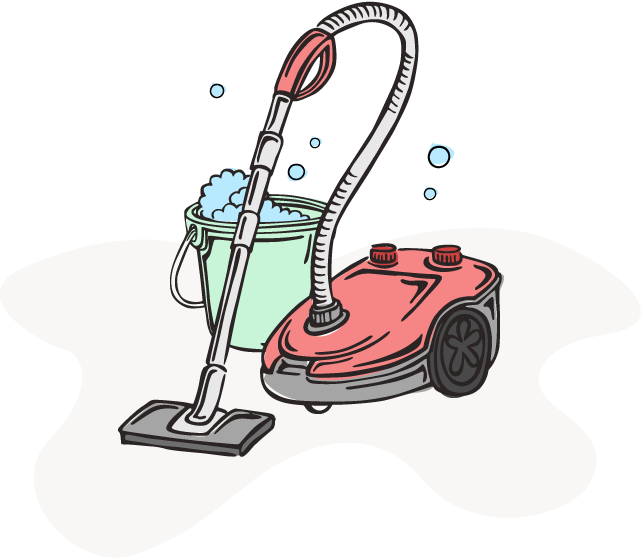 We Clean
We'll dispatch a team of seasoned professionals to your home.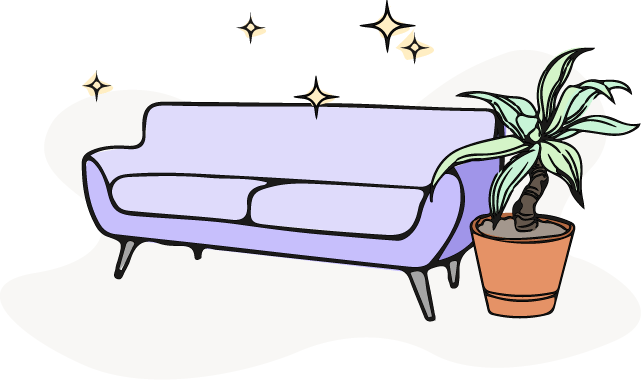 You Relax
Get your free time back with advanced assistance, sit back and relax!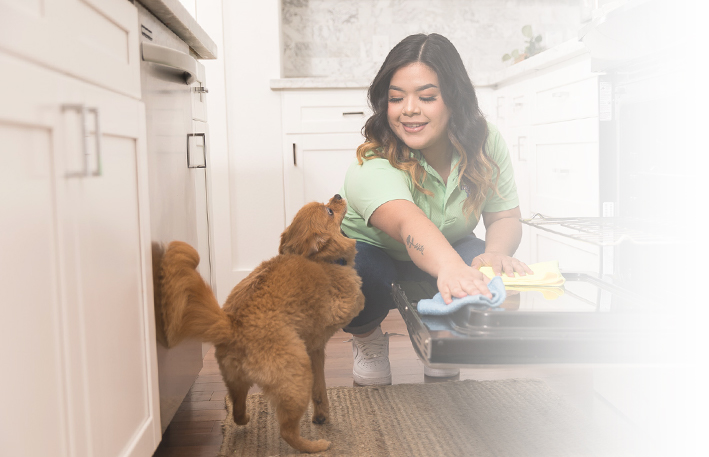 Get visible results with our cleaning specialists
The individuals we hire are dedicated professionals from Houston and the surrounding areas, capable of doing a great job. As part of our hiring process, we thoroughly test and screen all our cleaning technicians to ensure they're good enough to join our team and provide our clients with a truly outstanding quality service. We trust them in our home and around our family so you can too. This is how we earn your trust and guarantee the quality of our deep cleaning services.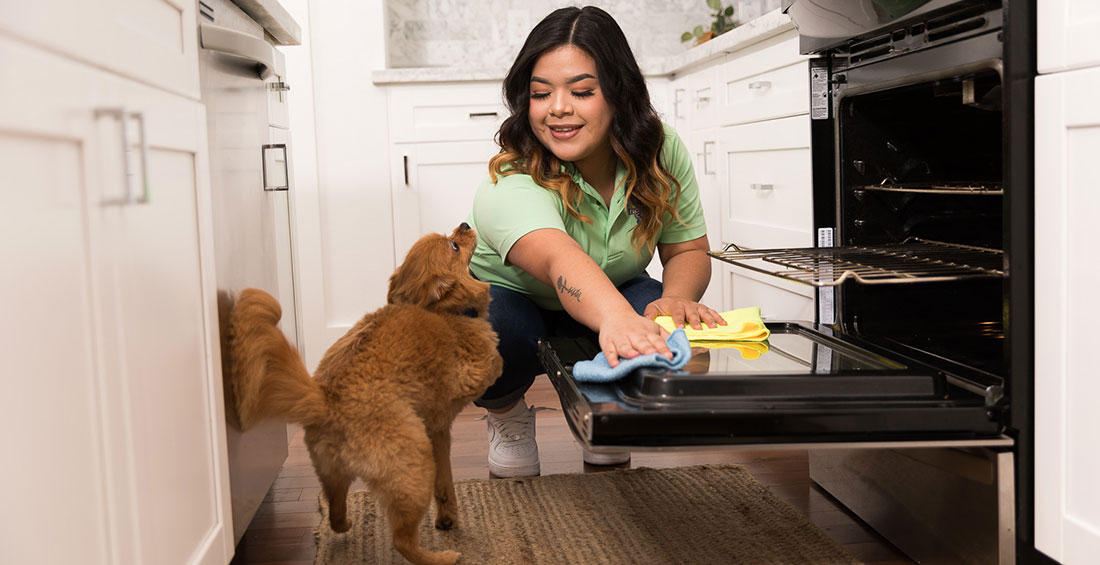 What makes us Houston's #1 deep cleaning company?
Seamless booking
Tell us when you would like the service done, and our specialists will arrive at the time you specify.
Eco-friendly products
The low-impact products we offer provide an exceptionally clean home, yet they are completely safe.
Reliable team
To ensure your safety, each member of our team has been thoroughly screened and background-checked.
Extra free time
Our deep cleaning will make your life easier so you can spend more time on what matters most.
Healthier home
Dirt, dust, bacteria, germs, and other contaminants won't be a problem with our in-depth cleaning.
Happiness guaranteed
Thanks to our 100% guarantee, count on quality consistency and trustworthy service every time we visit.
Your happiness comes first
We offer a package designed to alleviate your stress, free up your time, and make your household chores a breeze. It's our mission to perform our deep cleaning service with utmost care and precision. In case our cleaner overlooks something, we have an easy fix. Feel free to contact us within 24h and we'll send someone over to reclean the area, at no additional cost.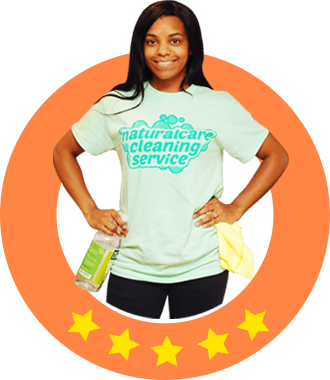 Frequently Asked Questions
How often should I have a cleaner deep clean my house?
+
Ideally, you should deep clean your house in Houston every six months. It's good to know that if you've never used professionals before, this is a good place to start.
Read More
In addition to your initial service appointment, this type of service package may be useful if you're hosting a special or if you'd like to impress your guests.
Read Less
What is a smart cleaning approach?
+
Conventional (non-smart) cleaning methods leave behind toxic residues and fumes that can be hazardous to you, your family, and your pets. That's why we use non-toxic products for deep cleaning your Houston residence that:
Read More
Eliminate bacteria and germs
Ensure that grease and oil are removed
Immediately deodorize surfaces
Remove dirt and grime
Clean up mold, mildew, and allergens
Are suitable for all floors and hard surfaces
Leave no trace
Read Less
How long do deep cleanings take?
+
Since every home is different, estimating the length of your deep house cleaning can be tricky.
Read More
Having children and pets or living in a larger home naturally causes cleanings to take more time. Also, you may spend more time on drudgery if you haven't done it in a while. Luckily, if you don't know where to start, you can always turn to us! We have a team of experienced and skilled experts that work efficiently and effectively.
Read Less
How do I prepare my house for deep cleaning?
+
Getting your home ready for the arrival of your cleaners doesn't involve any actual work. Just a few things can make their job easier when they're deep cleaning your Houston residence. For example, you can:
Read More
Declutter the area to provide easier access to surfaces
Put all fragile items in a safe place
Keep your pets out of the way
Make sure your counters are clear of unnecessary items
Communicate any special requests in detail
Read Less
Who performs expert deep cleaning in Houston & the vicinity?
+
Naturalcare Cleaning Service is a leading provider of quality services that can cater to your every housekeeping need and ensure your place is sparkling clean at all times. We offer a selection of comprehensive and fully customizable packages, including:
Read More
Read Less