Spring is in the air, and that means it's time to start thinking about a big spring tidy-up of your home. It's the perfect opportunity to refresh your home after a long, cold winter and prepare it for the warmer months ahead. However, with so many tasks to tackle, deep cleaning can easily make busy homeowners across Houston feel overwhelmed. That's why we've created a comprehensive guide to tackling your big spring project, along with a tried and tested checklist.
How do you spring clean without getting overwhelmed?
A spring cleanup can seem rather tedious and tiring for a typical homeowner, but with a little planning and preparation, it doesn't have to be. The key is to break it down into manageable steps and organize everything in advance. This includes creating a checklist of everything you need to do to keep you on track and gathering all the necessary supplies.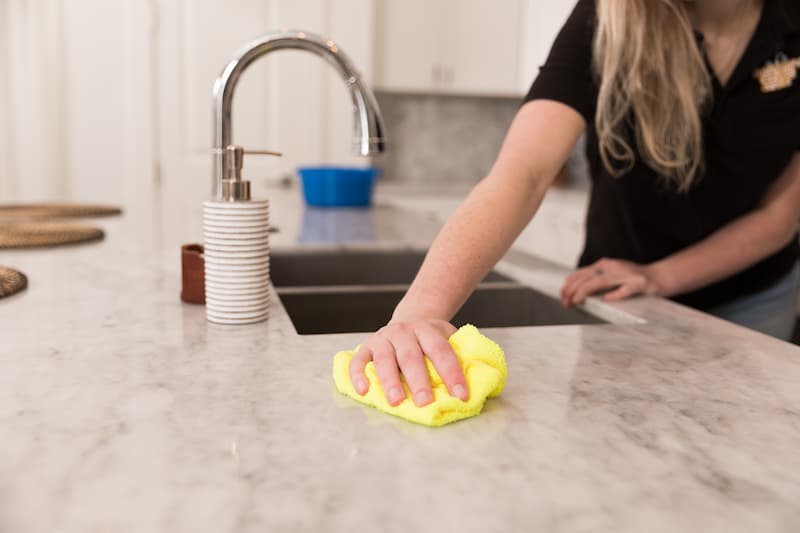 You can also benefit from enlisting some help from family or friends. You and your helpers can divide the tasks among yourselves and finish in no time. If this doesn't sound like your cup of tea, you might consider hiring a professional housekeeeping company to help with the more challenging tasks. Experienced professionals can save you time and energy, and they have the expertise to ensure every nook and cranny is spotless.
Finally, it's important to pace yourself and take plenty of breaks. While it may seem tempting to try to get the job over with as soon as possible, you will likely handle it better if you set aside enough time to go over everything step by step. Play some music, get your checklist out and don't rush it too much.
How do you prepare for spring cleaning?
To help you stay organized and focused, we've put together a comprehensive checklist. It includes all the essential tasks you need to complete for each room in your home, from the kitchen to the bathroom to the bedroom.
It also includes a list of supplies you might want to have on hand. You can adjust the checklist to suit your specific needs and preferences, since every home is different and what works for most homeowners doesn't have to work for you. Still, this is a general list that should work for most of your needs if you want a fresh and tidy home.
Spring cleanup checklist
Gather supplies (broom, mop, vacuum, products, microfiber cloths, etc.)
Declutter and organize each room
Dust all surfaces, including shelves, furniture, and decor
Vacuum or sweep floors and carpets
Wipe down windows and window sills
Disinfect countertops and appliances in the kitchen
Scrub down and disinfect toilets, showers, and sinks in the bathroom
Launder all bedding, including sheets, comforters, and pillowcases
Wipe down light fixtures and ceiling fans
Don't forget to tackle hard-to-reach areas like baseboards, behind furniture, and under appliances.
Where can I find reliable deep cleaning professionals in Houston and the surrounding area?
If you want to entrust the cleanliness of your home to true professionals, look no further than Naturalcare Cleaning Services. With years of experience under our belt and a full dedication to client satisfaction, we're your go-to choice when you want a job well done. We'll tackle every nook and cranny of your home, ensuring that every inch of your space is disinfected and sparkles once we're done with it.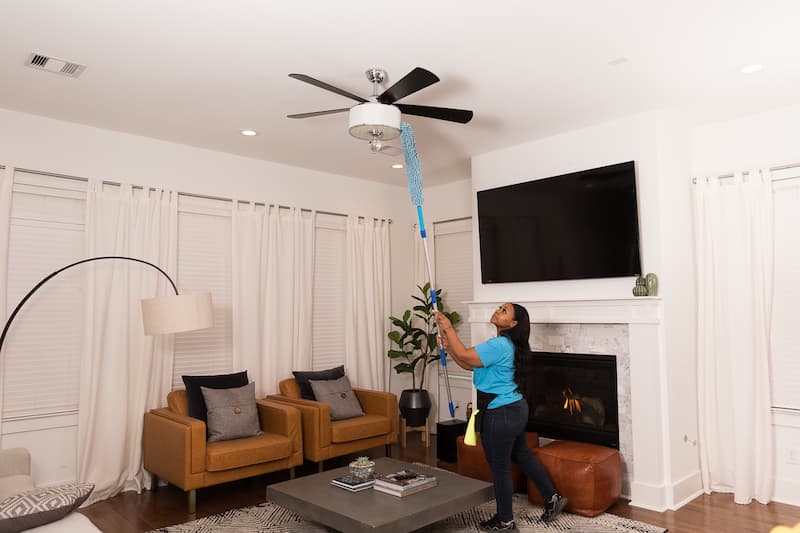 Our pros know the how and why behind every disinfectant and technique they use, which enables them to do a thorough and efficient job. You're free to stay with our pros while they work their magic or use your free time for a fun visit to Bayou Bend Collection and Gardens or another place in the city that you've been meaning to visit but just couldn't find the time. Your home will be in capable hands in the meantime. Reach out today to get started!