In the fast-paced world we live in, finding the time to clean your apartment may be challenging. Challenging, yes, but not impossible. Thanks to the experts for apartment cleaning in Houston, TX, you can still have a clean, healthy home, without sacrificing any of your precious free time.
However, not all cleaners are created equal. In fact, some may do more harm than good, whether it be unintentionally or, worse, intentionally. This is exactly why it is so important to learn to recognize the sign of a bad cleaning company, as it is the only way to ensure a clean home along with your peace of mind.
What makes a bad cleaner?
Red flags of bad cleaners can be quite hard to notice until after they've finished (or, rather, didn't finish) the job. However, once you know what you're looking for, they become all but obvious. Here are the most common signs of bad cleaners.
Lack of professionalism
Unprofessional behavior is one of the most significant signs of a bad apartment cleaning company. In contrast, a reputable business should:
Have excellent customer service;
Respond promptly to your calls and emails;
Be punctual.
Their employees should also be courteous, respectful, and polite while they work in your apartment. If you notice that the cleaning company is not meeting these expectations, it may be a sign that they are not committed to providing quality service or, even, that they have ulterior motives.
No attention to detail
Reputable cleaners should work systematically while paying attention to every detail when taking care of your apartment. This means that they should clean everything from the floors to the windowsills, and even the baseboards. They should also be thorough in their cleaning process, taking the time to remove dust, dirt, and grime from every nook and cranny.
Lastly, your cleaners should be swift and efficient, but never at the expense of quality. If you notice that they're rushing through the cleaning process, skipping important areas, or otherwise being sloppy in their endeavors, it is a clear sign of unprofessionalism.
Using the wrong cleaning products
Inadequate cleaning products can cause significant damage to your apartment's surfaces, such as floors, furniture, and walls. A reputable cleaning company will use the appropriate cleaning products for each surface in your apartment, ensuring that they are not causing any damage.
For instance, they will use mild detergents for wooden floors and furniture and avoid using harsh chemicals that may cause discoloration or fading. Before hiring a cleaning company, ensure that they are knowledgeable about different cleaning products and are using the right ones for your apartment.
Lack of transparency
Transparency is essential when hiring an apartment cleaning company (or, any company, for that matter). A reputable one should be transparent about its services, pricing, and policies. They should provide you with a detailed list of services and their corresponding prices, so you know exactly what to expect. Moreover, they should inform you in advance about their specific policies, such as cancellations or rescheduling. If you notice that the cleaning company is not upfront about their pricing or services, it may be a sign that they are not trustworthy.
Not following instructions
Professional cleaners should follow your instructions and requests to the letter, as long as they are within the scope of their services. This means that they should clean the areas that you have specified and use the products that you have requested.
If you notice that the cleaning company is not following your instructions or is doing things that you did not ask for, it may be a sign that they are not taking you seriously or, worse, simply don't care. A reputable cleaning company will always prioritize your needs and ensure that they meet your expectations.
Which company in Houston, TX offers professional apartment cleaning services?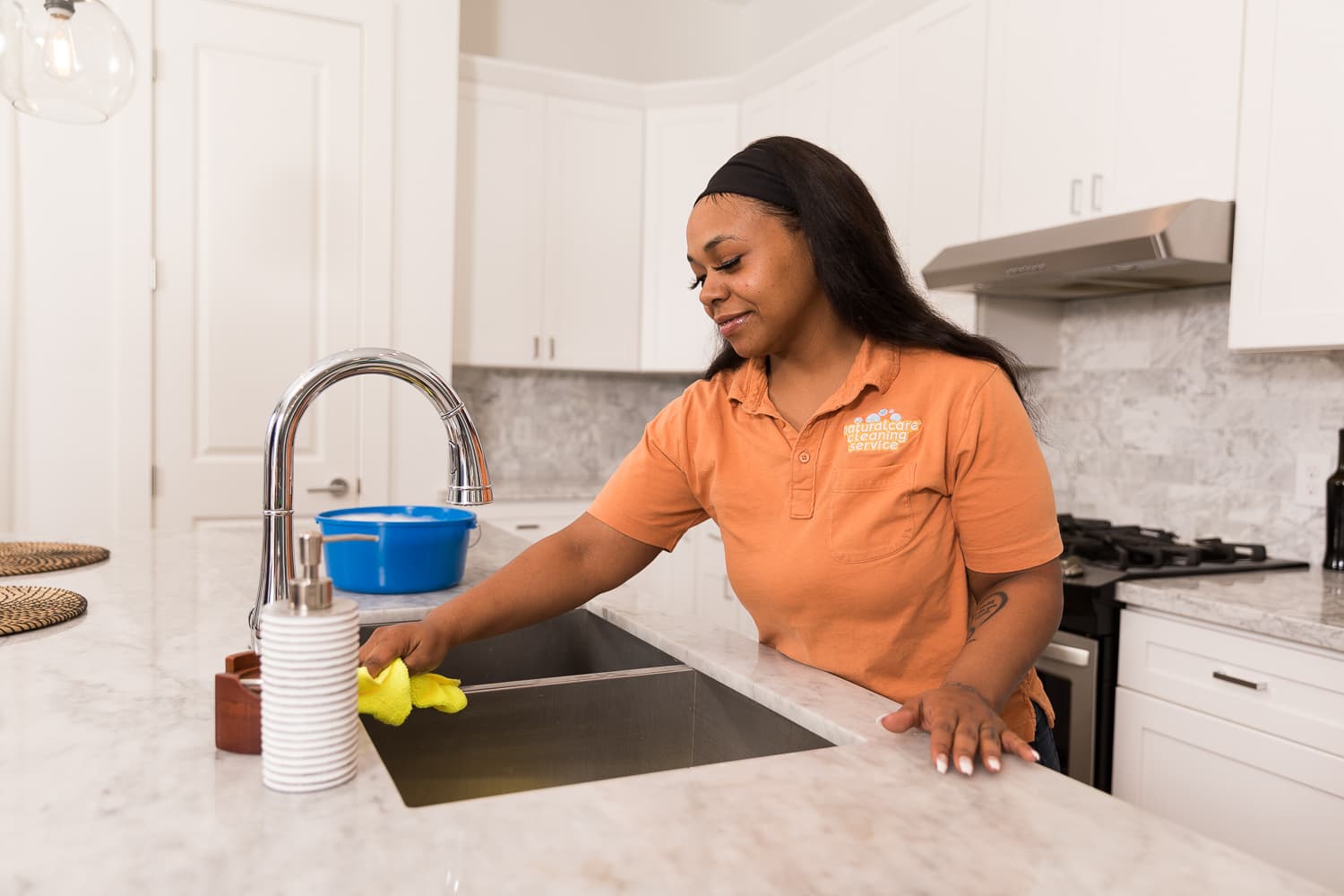 Having a team of experienced, trained, and conscientious cleaners is crucial for maintaining a healthy and hygienic living space. In Houston, TX, you can find that team in Naturalcare Cleaning Service.
Our professionals are trained to pay close attention to detail, use the right cleaning products, and provide service in line with the highest industry standards.
Whether you live near Lake Houston, or all the way closer to the Space Center, with just a phone call you can have a crew that will take care of all your cleaning needs. Reach out to us today and enjoy all the benefits of a spotless and hygienic living space.