Today's fast-paced lifestyle and cluttered schedules make keeping your house clean and tidy a challenging task. Sometimes, it can be hard to determine how often you should clean your house, how long it should take, or, even, where to start.
Companies in Houston, TX specializing in apartment cleaning offer a simple and easy way to keep your home neat and healthy. However, if you're more of a DIY type of person or find cleaning soothing, as some of us do, you may wish to take care of this undertaking yourself.
Fortunately, that can be easy, too! All it takes is a bit of organizational skills and a good plan, and you'll be cleaning your apartment like a pro and without unnecessary stress or energy waste. Let's see how.
What is a normal cleaning schedule?
A standardized cleaning schedule can vary depending on the size of your home, the number of people living in it, and your personal preferences. However, there are some general guidelines that can help you normalize your weekly cleaning schedule.
Monday – Bathroom(s): Start the week off right with a deep cleaning of your bathrooms. Scrub the tub, shower, sink, toilet, and mop the floor.
Tuesday – Dusting: Dust all surfaces, including shelves, tables, and baseboards. Don't forget to dust the blinds and ceiling fans.
Wednesday – Kitchen: Give your kitchen a thorough cleaning by wiping down the counters, cabinets, and appliances. Scrub the sink, and mop the floor.
Thursday – Vacuuming: Vacuum all carpets and area rugs, including under the furniture. Sweep and mop any hard flooring.
Friday – Bedroom(s): Clean your bedrooms by changing the bedding, dusting surfaces, and vacuuming the floors. Don't forget to tidy up the closet.
Saturday – Living Room: Wipe down surfaces, vacuum furniture, and vacuum the floors.
Sunday – Rest: Take a break and enjoy your clean and tidy home.
Of course, bear in mind that these are just general guidelines and not rules written in stone. Therefore, feel free to adjust the schedule to fit your specific needs and preferences, as well as those of your household.
How long should cleaning your house take?
The amount of time it takes to clean your house can vary depending on a number of factors, including:
The size of your house/apartment;
Number of occupants;
Whether or not you have children and/or pets;
The general level of cleaning needed;
Your cleaning skills.
That said, if you follow the weekly cleaning schedule mentioned above, it shouldn't take you more than 2-3 hours per week to keep your home clean and tidy. If you find that you're struggling to keep up with the cleaning or if you simply don't have the time, consider hiring a reputable apartment cleaning service.
Professional cleaners have the experience and expertise to clean your home quickly and efficiently, freeing up your time to focus on more important things, such as chilling at Memorial Park with your kids or going for a fancy meal with your SO.
Which company in Houston, TX offers comprehensive apartment cleaning services?
When it comes to professional apartment cleaning, look no further than Naturalcare Cleaning Service. Our team of highly trained and experienced cleaners uses tried-and-true green cleaning methods and supplies, as well as modern equipment to ensure your home is a safe and healthy place for you to live in.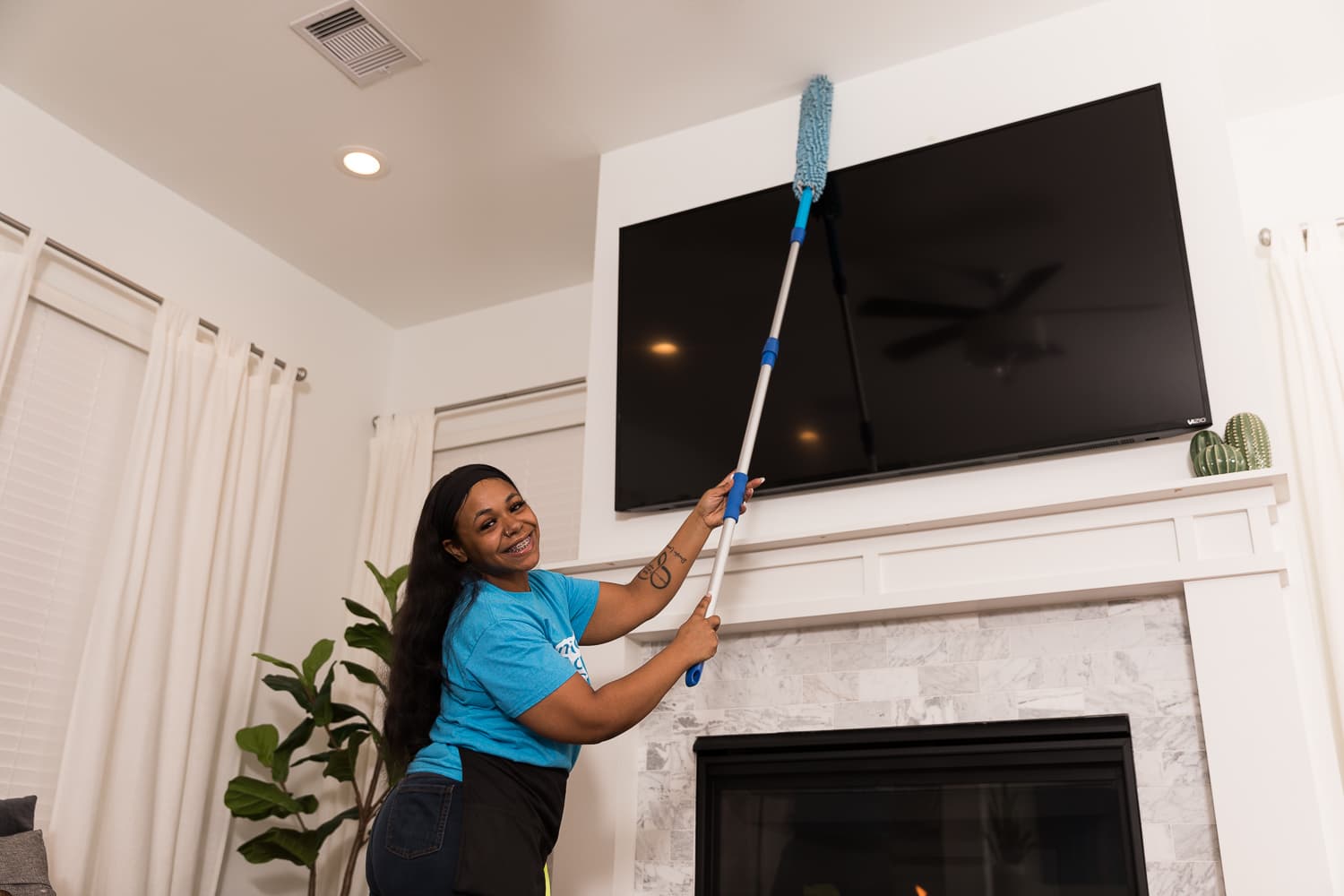 With years of experience in the industry, we are able to deliver avid results on a regular basis, which is why we boast a reputation of excellence among our clients and peers alike. Give us a call today and let us take the cleaning chores off of your hands, backs, and minds!