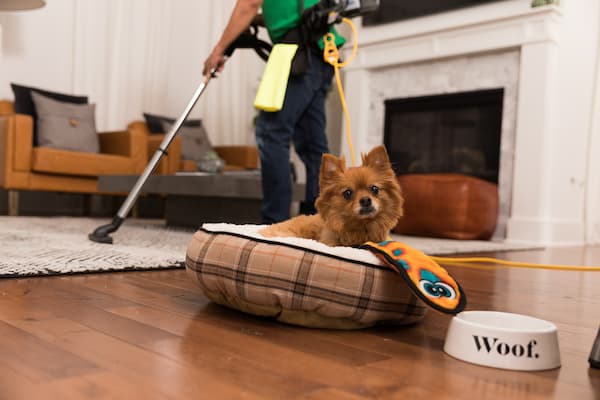 Properly sanitizing the house ranks high on most homeowners' priority lists. If you look into any home, you'll find that everyday tasks such as vacuuming, dusting, and washing dishes are a regular part of daily life. However, in-depth home upkeep requires a lot of effort and planning to be carried out successfully. This is why many people opt for professional help.
If you want to keep your home tidy with no hassle, do a quick google search for "the best maid services near me in Houston" and you'll find plenty to choose from. Beware, though! Make sure you pick the right cleaning provider, one that fits your needs and knows what it takes to create a comfortable and hygienic home.
How do professionals clean a house checklist?
To ensure a client's home is tackled to the highest industry standards, experienced professionals develop checklists tailored to their specific needs. For example, you can always customize further the checklist to suit your lifestyle and ask for occasional services such as:
Giving your fridge a good scrub inside out
Degreasing and wiping the oven's interior
Window washing
Taking care of baseboards
Cleaning shutters or blinds
However, here's what standard home maintenance should look like when provided by well-trained specialists:
General housekeeping
Dusting
Cobweb removal
Vacuuming
Mopping floors
Hepa vacuum hard floors
Steam mop hard floors
Vacuuming rugs, carpet, and other floor coverings
Cleaning window sills, baseboards & ledges
Vacuuming window tracks
Keeping light fixtures clean
Emptying trash and recycling bins
Disinfecting high-touch items
Bedrooms
Change sheets and make beds
Vacuuming upholstery
Keep under-furniture areas tidy
Dusting furniture, light fixtures, picture frames, artwork, and shelving
Living, dining & entertainment areas
Eliminate dust from ceiling fans and baseboards with a long duster
General dusting
Vacuum all floors with a HEPA vacuum cleaner
Mop all floors
Straighten linens
Vacuuming under furniture
Empty trash out
Kitchen
Load dirty dishes into the dishwasher and empty the sink
Wiping down backsplash and countertops
Sanitizing appliances' exteriors
Cleaning entire sink: faucets, drain and disposal
Wiping cabinet fronts and open shelving
Getting rid of build-up on surfaces
Bathrooms
Disinfect and sanitize the toilet, shower, and tub
Sanitize sink and faucets
Dust bathroom cabinets as well as all other accessible surfaces
Polish all mirrors and reflective surfaces
Vacuum floors
Microfiber mop or steam mop hard floors
Take out garbage and recycling
What are the necessary tools for the job?
Put all your equipment together or separate it based on the room you're working on. Before you begin, make a list of all the tools and products you will need:
Mop and a bucket
Vacuum cleaner
Broom
Microfiber cloths
Duster
Window cleaning solutions
Cloths, rags, and towel papers
Sponges
Disinfectants
All-purpose cleaner
Though all-purpose solutions are very effective, some parts of your home might require some special attention. Here are some products that you may need:
Degreaser for ovens and stovetops
Vinegar or alcohol-based glass cleaner
Stainless steel product
Carpet shampoo for stubborn stains
Hardwood and tile floor cleaner
Where can I find reliable maid services near me in Houston?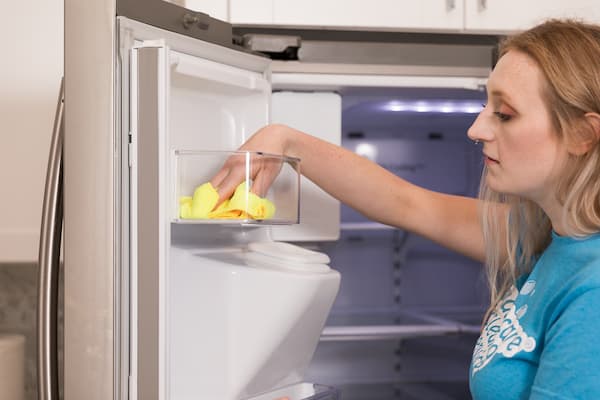 In case you're looking for qualified and dependable cleaners to sanitize your place thoroughly, don't hesitate to contact Naturalcare Cleaning Service. Our company offers a systematic approach backed by years of experience and a track record for excellence. Thanks to our devoted and skilled team, we offer a diverse range of services, no matter if you're located near the Museum of Fine Arts or elsewhere in the area.
With eco-friendly products and advanced tools, we'll bring order back to your home in Houston, Cypress, and other nearby communities in no time. Give us a call and we'll be happy to address your concerns so you can experience the benefits of advanced help!